You are here:
Home
»
Catalog
»
Acquasonic Gel Pillow Speaker
---


Southern Trails MP3
$9.00
$7.50


0 items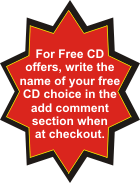 Acquasonic Gel Pillow Speaker

NO LONGER AVAILABLE. Acquasonic Gel enhanced pillow speaker delivers quality sound for gentle relaxation. Use for falling asleep, managing pain, Tinnitus masking, and more, without headphones or bothering others. Also great for loved ones in hospitals. We have these pillow speakers at the lowest price allowed by the manufacturer. Receive a FREE CD of your choice when you order this speaker.

There are no products to list in this category.